DESIGN ACCELERATOR - helps teams to get unstuck, deliver more value to clients and grow their ventures by design.
HELPING DESIGN TEAMS GET UNSTUCK
Design allows teams and organisations to surface and solve complex organisational challenges. Our design accelerator empowers individuals in your company to identify challenges, form multi-disciplinary teams, and apply the design process to solve real business problems.
We know that every organisation is different. Design methods fails when they fails to integrate into the on-going work of a team successfully. We apply the design process not just to delivering value to customers but also onto the challenge of designing better ways of working as a team. Design-ception!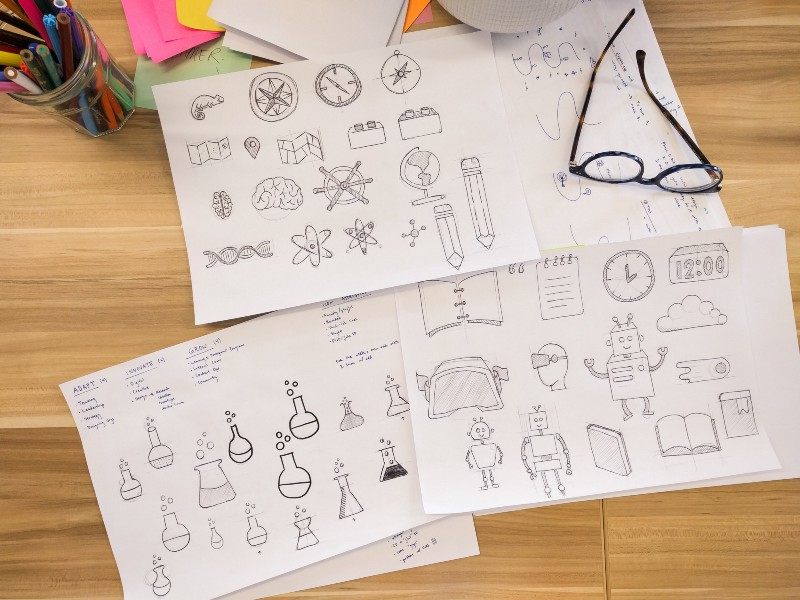 Learn more about our Design Experiences
Design
Through a series of sprints, we introduce and apply design methods to your team's existing work. The learning is the work and the work is the learning.
Your team will be empowered with the ability to apply design methods to existing work and long after we're gone can continue to experiment and learn.
Design Methods
Business Value of Design
Designing ventures and organisations
Designing the employee experience: spaces, work and platforms
Applying design methods to create employee centred change programmes
Culture of innovation

Increased employee engagement

Improved customer-centricity

A design process which emerges from within your organisation

Business problems are identified and solved
SPARK
Book a half-day or full-day workshop to introduce the method in a series of practical exercises or contact us to develop a custom Design Accelerator bootcamp to solve a challenge quickly.
NUDGE
Our learn-by-doing approach starts by uniting teams around real business challenges. Together we use design to work toward desirable outcomes and use design to support on-going innovation and a capacity for change.
CONSULTING
We believe that design is a meaningful way to creatively address the challenge of designing a naturally engaging employee experience.
CHANGE
Looking to scale design across your organisations we consult on organisations who see change as an opportunity to do better work.
"Very few times in business, do you get to participate in a process that can change the course of your business.

That is exactly what Inquisition did for us.
-- — Reinard du Plessis - ATKV